Beware of Imposter Sites. ElectronCash.ORG is the ONLY official site for this wallet.

Electron Cash is an SPV wallet for Bitcoin Cash
Control your own private keys. Easily back up your wallet with a mnemonic seed phrase.
Enjoy high security without downloading the blockchain or running a full node.
Download Latest Version 3.2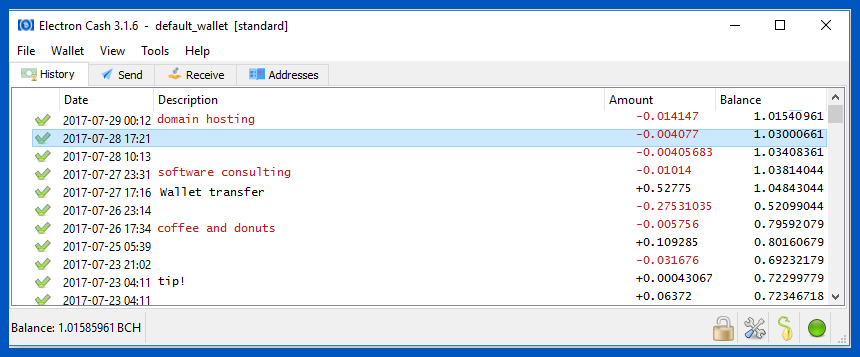 Benefits
Safe
Your private keys are encrypted and never leave your computer.
Forgiving
Your funds can be recovered from a secret phrase.
Instant On
Electron Cash is fast, because it uses servers that index the blockchain.
No Lock-In
You can export your private keys and use them in other Bitcoin clients.
No Downtimes
Servers are decentralized and redundant. Your wallet is never down.
Proof Checking
Electron Cash verifies all the transactions in your history using SPV.
Cold Storage
Keep your private keys offline, and go online with a watching-only wallet.
Multisig
Split the permission to spend your coins between several wallets.
Support
If you need support, please submit an issue ticket on Github.
Electron Cash development is community funded. You can donate:
bitcoincash:qz4wq9m860zr5p2nfdpttm5ymdqdyt3psc95qjagae
If you're a coder, you can also help fix bugs and earn money.
Bug Bounties
If you're looking for older software versions, click here.